Monthly Sunday Walks in South Wales
South Wales greyhound owners will be resuming their Monthly Sunday Walks at Cosmestion Lakes, Penarth this coming Sunday.
Greyhound Welfare Wales will be out walking at Cosmeston Lakes, Penarth this Sunday, 6th June, 2pm - 3pm.
Where: Cosmeston Lakes, Penarth, CF64 5UY. Meet at the picnic area in the car park 2pm - 2.15pm.
Who: Everyone welcome. All dogs on leads please.
As long as no more rules change, the remaining dates for Monthly Sunday Walks this year are July 4th, August 1st, September 5th, October 3rd, November 7th and December 5th.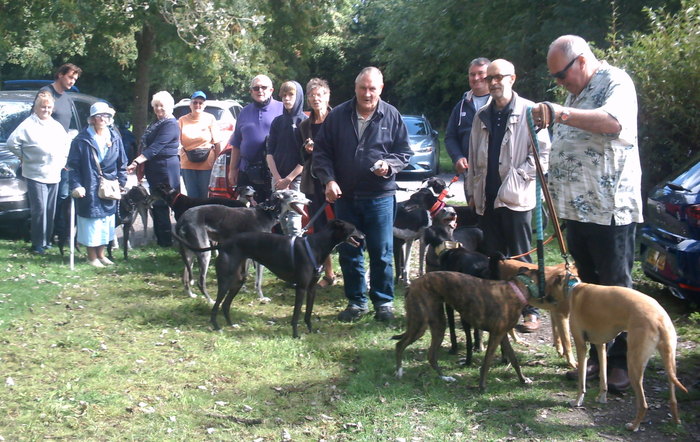 South Wales Walk in September 2020. Credit: Greyhound Welfare Wales