Leicestershire
We are located near Melton Mowbray, please contact us for the full address.
Welcome to Leicestershire.
Why choose a greyhound?
I'm sure you've heard by now that Greyhounds make great pets and its true, they really do. Here's why:
They are generally a quiet, welcoming breed that loves nothing more than putting their paws up on the comfiest bed they can find. Most greyhounds are rather lazy creatures who don't like going out in the rain and two 20-minute walks a day are usually enough to keep them happy. We do get far more active dogs in too who like to go fell running, do canni-cross and quite happily go for 5 mile runs with their new owners. It's all about matching you with the right dog!
That's where we come in, based just outside Melton Mowbray, we like potential adopters to come and meet our hounds and get to know them, so that we can meet you and suggest who will fit perfectly into your home.
You may have heard that Greyhounds can't live with cats or other smaller animals. Whilst for many of our dogs this is difficult due to their chasing drive left over from their racing days we do get hounds in who quite happily live with cats as well as other smaller pets, it's all about finding the right one for you! Most Greyhounds will happily live with children who are kind and considerate and have even been known to take up football alongside their mini-humans!
Greyhounds make great companions for people of all ages as they are gentle, placid creatures and less likely to be tripped over than smaller dogs. They also love being cuddled! They are a low maintenance breed with short coats that require little brushing. Greyhounds make great dogs for first time owners and old hands alike as it is easy to meet their needs and wants. Greyhounds are usually happy travellers, they just want to be with you.
Why choose a Greyhound from Leicestershire?
We know our dogs well, love them very much and want them to find their home and remain there - happily and forever. So, we take great care in trying to find you the right dog letting you meet all the hounds without pressure or obligation. We offer support after adoption to first time owners and seasoned houndies alike, so you're never on your own. All our dogs are fully vaccinated, spayed/castrated and have had a dental if needed before coming to you.
Choose a lovely boy or girl from the Leicestershire branch and we promise that it will be the best decision you've ever made!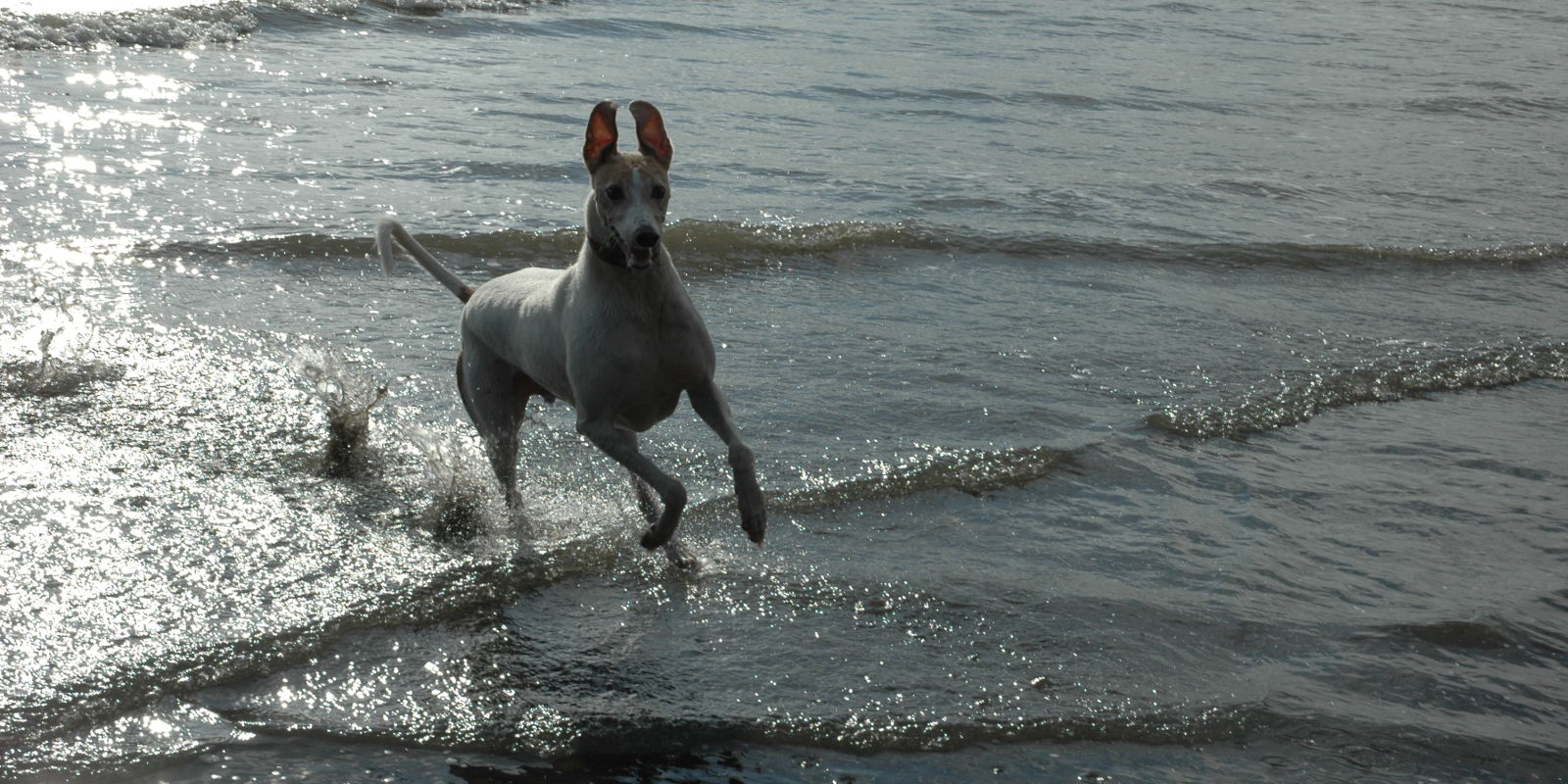 See greyhounds available to adopt at this branch
What's happening at Leicestershire
Can you help Greyhound Trust Leicestershire get food for the Greyhounds this Christmas?