Northumberland
We are located in the Chevington area, near Morpeth
please contact us for directions
01670828415 or 07515952274
Northumberland was opened in October 2009 and has recently moved to the Chevington area, near Morpeth. Our dogs awaiting their forever homes can be viewed, stricty by appointment, on:-
Sundays : 9.00 am - 12:30 pm
Mondays, Tuesdays and Thursdays : 9:30 am - 2:00 pm
Please contact the branch to book an appointment by email: northumberland@greyhoundtrust.org.uk
Greyhounds make great pets
Greyhounds are easygoing and very good-natured, and their laid-back approach to life makes them excellent companions for children. Many of our dogs have been homed successfully with cats and other small furry animals! A number of greyhounds currently in the kennels are cat trainable; if this is a requirement for you, please let us know.
If you are thinking about adopting a greyhound, you are welcome to visit the centre by arrangement and you will then have the opportunity to take some dogs out for a walk. Our experienced and knowledgeable staff will be able to answer any questions you may have and can point you in the right direction of finding the perfect dog for you and your family. All our dogs are rehomed neutered and vaccinated up to date.
Please contact Diane Gibbinson on 01670 828415 or 075159 52274 to make an appointment but please note, weekend visits are limited to the hours 9am to 12:30pm.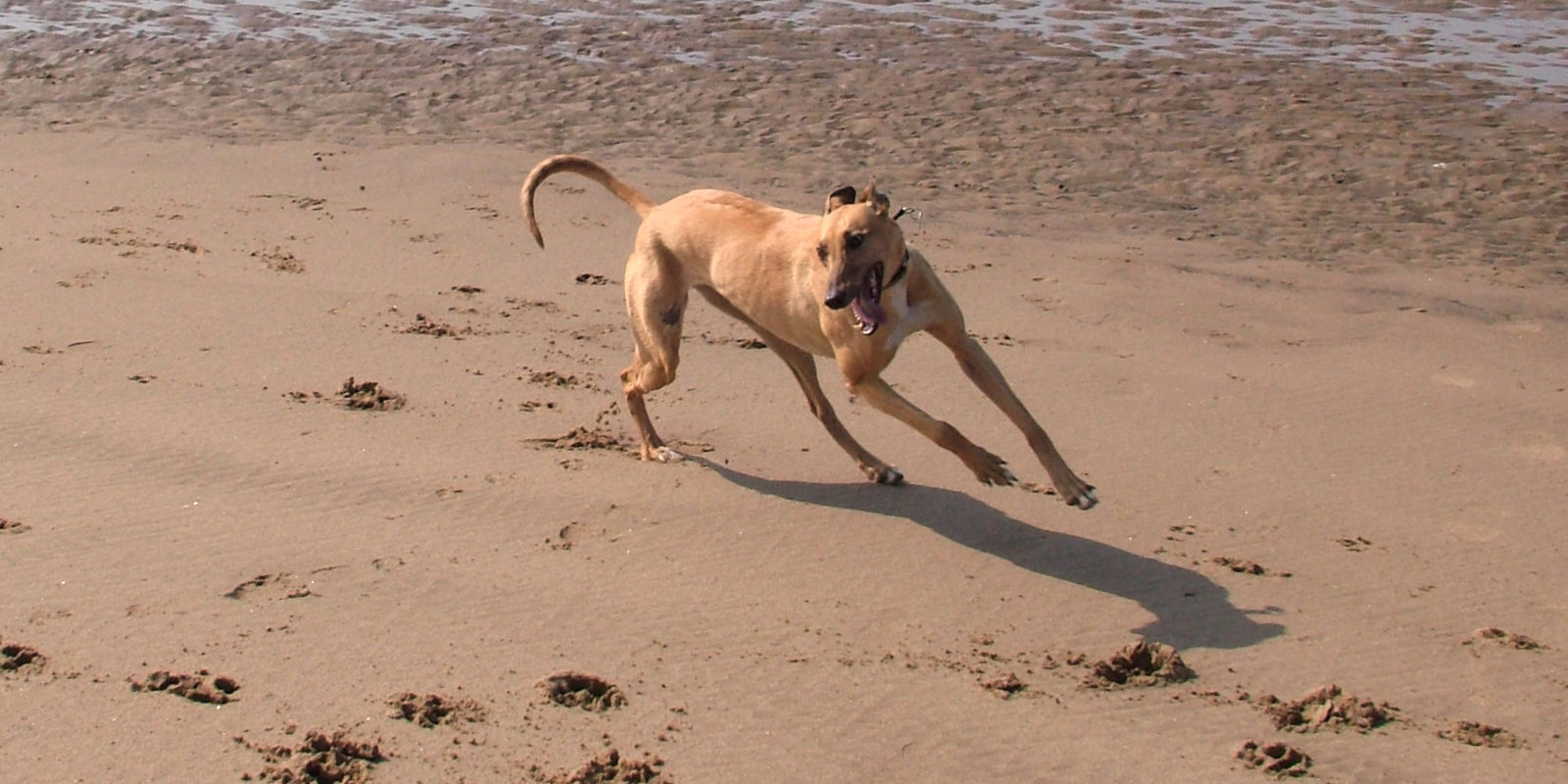 See greyhounds available to adopt at this branch