Fundraising for the Greyhound Trust
20 April 2018
Greyhound Trust Fundraisers
The Greyhound Trust strives for a day when all racing greyhounds retire to loving homes and are treated with compassion and kindness. We wouldn't be able to achieve this without the incredible help of our supporters, whether this is through the work of our dedicated volunteers, individual donations from the public, or through fundraising challenges.
Here are some of the fundraising events taking place over the coming weeks and months.
Justin White – London Marathon
The time has come for our 'marathon man' Justin White to complete the London Marathon this Sunday 22nd April. Between working at our Greyhound Trust Harvel branch, he has dedicated hours to training, through snow, rain and now heat.
"As you know, I've been training for the London Marathon over the past few months. It's been extremely difficult training, but worthwhile! What I'm looking to do is to ask all you beautiful people to help me reach my target. I'm hoping to get around £2000, and I'm really looking for anybody that would help out, as all the money will be going to the Greyhound Trust, which is a fabulous cause. Thank you very much!"
If you would like to support Justin then please visit his JustGiving page here:- https://www.justgiving.com/fundraising/justinwhite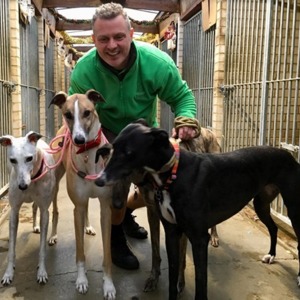 Greyhound Trust Head Office team - GoSport Charity Pursuit
On Saturday 16th June, armed only with minimal sailing skills and a giant Homer suit, a team from the Greyhound Trust Head Office will be taking on the Gosport Charity Pursuit.
GoSport Charity Pursuit is a sailing competition, where charities from across the UK compete to sail around the Solent - a 20+ mile course in under 8 hours!
Our team will be raising money for the national charity, helping more greyhounds to find loving homes, and supporting the invaluable work of our volunteers across the country.
We need your support, so please visit: goldengiving.com/fundraising/sailingforgreyhounds or call 0208 335 3016 to donate today. Spring into action, and support our team for the Gosport Charity Pursuit today!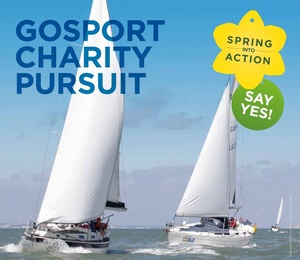 Lynne Mackay Robertson - Women Run Strong
"I am taking part the Women Run Strong 15k on the 29th April at Crieff Hydro. I will be supporting the Edinburgh Greyhound Trust and could very possibly be wearing an appropriate costume!! I cannot run like a Greyhound anymore but I should be finished by dark.
I adopted Willow from the Greyhound Trust Edinburgh last month. Willow was shipped from Ireland, at only 3. She had been retired and possibly used for breeding. She was one of the lucky ones to be rescued; she now has a warm couch and love for the first time. They are beautiful and gentle dogs that deserve a happy ending".
If you would like to support Lynne in her fundraising efforts for the Greyhound Trust please go to her JustGiving page here: https://www.justgiving.com/fundraising/willow18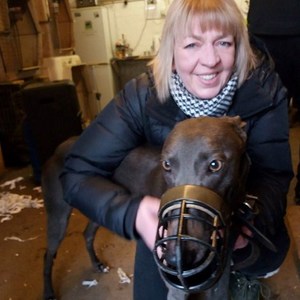 Jonathan Newman – Race to the Stones 100km Ultra Marathon
"I am taking part in the Race to the Stones 100k ultra marathon in July this year and 50% of everything I raise will go to the Greyhound Trust.
Currently I have completed 22k in my longest training walk to date.... that was the walk in the snow with my wife Emma, also competing, and our 5 year old Labrador called Obie.... he won't be doing the 100k final ultra marathon walk in July sadly!
Every morning break time I'm doing a lap of the industrial estate where I work in Northampton and am following a training regime of playing 5aside football on a Monday, learning how to swim on a Wednesday (something I didn't learn when I was a child) and doing a long walk every Friday and one day at the weekend.
This will be gradually stepped up in time and distance the nearer we get to race day on the 14th July."
Jonathans most recent training walk was an incredible 33km walk on Easter weekend, and he's advised he'll be taking part in the 42km Wendal walk in May. His incredible efforts will help the greyhounds in our care find the loving homes they so deserve. If you can help Jonathan by fundraising then please visit his MyDonate page here: - https://mydonate.bt.com/fundraisers/jonathannewman1