National Greyhound Centre

Our vision: 'A day when all racing greyhounds retire to loving homes and are treated with compassion and kindness.'
The National Greyhound Centre is the next chapter of our journey, a centre that will not only find homes for retired racing greyhounds, but also focus on supporting our volunteer led branches across the country.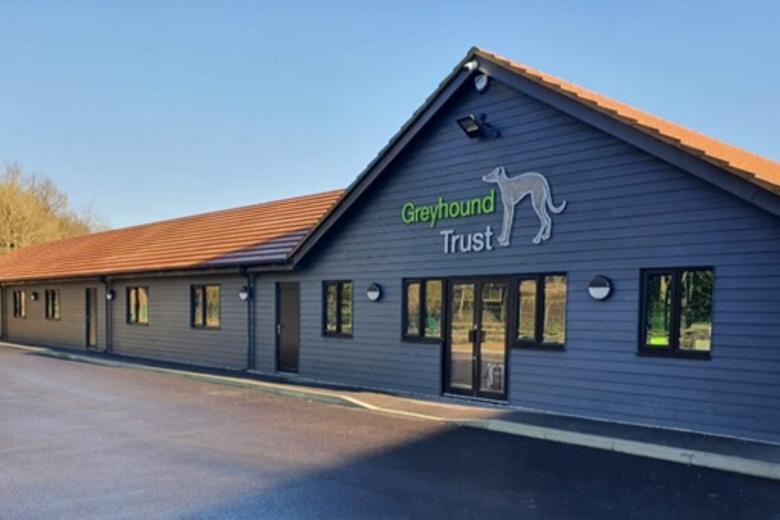 The National Greyhound Centre: designed and built for greyhounds!
Designed and built specifically with greyhounds in mind, this is a first in the greyhound homing sector. Every design detail is focused on how we can transition racing greyhounds from animal athletes to family pets.
You will not hear us use the term 'rescue' or 're-homing', the vast majority of Greyhound Trusts work is 'homing' for the first time, which is something unique in the sector and we celebrate the work we do to facilitate the transition from race dog to family pet. Homing a greyhound for the very first time is something very special for both retired racing greyhound and homer – a special success for both to share.
Some greyhounds find the transition from athlete to family pet a more challenging journey than others. The centre is well equipped to offer behavioural and transition programmes to support these greyhounds, allowing our Homing Branches the opportunity to focus on greyhounds who are ready to find their home. The centre will offer us the space and facilities to work with greyhounds injured whilst racing and offer them a comfortable place to recover from injury before being homed.
What is it like for a greyhound at The National Greyhound Centre ?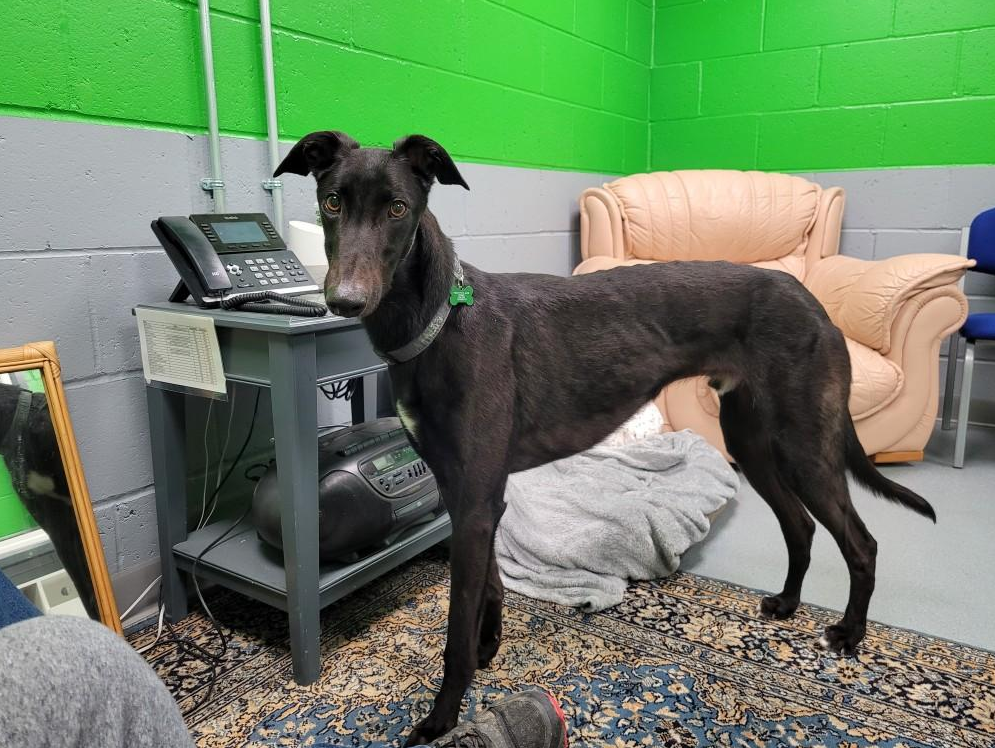 Retired racing greyhounds are unlikely to have been in a house, felt carpet on their feet, heard a door bell ring, experienced post coming through a letter box, seen someone hoover or heard a washing machine – here at the National Greyhound Centre, Greyhound Trust help each greyhound transition from racing, so they can comfortably live in a home environment.
Through the design of the centre, greyhounds have the opportunity of experiencing 'real life rooms and home life'. Our 'real life' rooms look and feel like a home (they even have doorbells !) and with the help of staff and volunteers, greyhounds will have their first taster and experiences of home life. These specially designed rooms are key to transitioning greyhounds into home environments and maximising the chances of a successful transition from race dog to family pet.
In addition to understanding real home life 'inside', the greyhounds need the same outside. Many racing greyhounds will have been 'turned out' into turn out paddocks, with little chance to experience natural enrichment opportunities and interactive play.
Here at the centre, we must prepare the greyhounds in our care for garden time, interactive play and solo dog enrichment experiences for when they are in a home environment. Giving them the confidence, and encouragement to experience play and outside enrichment in a way that they are unlikely to have experienced as a working dog.
What else is at The National Greyhound Centre ?
The National Greyhound Centre has settled in Horley, Surrey, with good road links and access, so come visit us and our greyhounds when you can.
In addition to our special homing centre, we have the Greyhound Trust National Support Centre, which is the hub for the charity's operations and home to our Branch Operations & Development Team, whose sole purpose is to support the branches to develop and grow best practice, and ultimately home more retired racing greyhounds.
The team at the National Support Centre are the first port of call for our branches, including new owners who may require further help with homing and post homing support.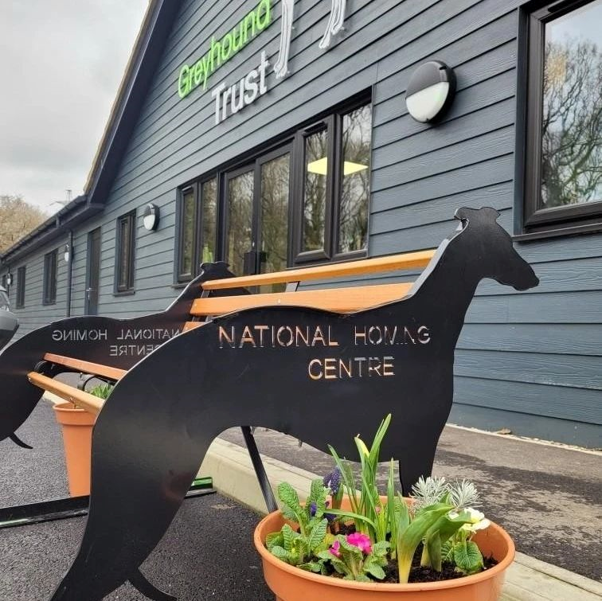 Greyhound Trust loves spreading the message that greyhounds make great pets, so its not just about what we do at the centre, its also about what we do outside the centre. From visiting care homes and hospices (we all know what great therapy greyhounds are) to talking about responsible dog ownership to children in schools, we love the opportunity to be out in our community, allowing our greyhounds to fly the flag for the greyhound breed.
"This is an investment for all retired racing greyhounds and an investment into their futures, which the Greyhound Trust strongly believes they deserve" - Chief Executive, Lisa Morris