Further progress on the National Greyhound Centre
03 February 2020
A significant amount of progress has happened since our last update on the build of the new National Greyhound Centre, based in Horley, Surrey. Kennels, walls, doors and windows have been installed and even decorating has commenced, making this dream very much a reality for the Greyhound Trust.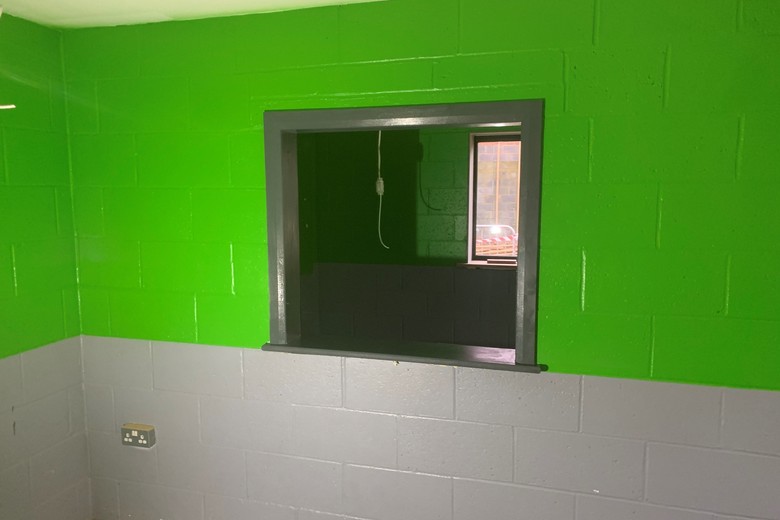 Sneak peak of the kennel reception area
Excitement is building to welcome the first greyhounds through the National Greyhound Centre doors.
It is no secret that each greyhound that comes through our doors will cost close to £1000 to home. Chief Executive, Lisa Morris, has pledged a £1,000 gift of her own to fund the first greyhound homed by the National Greyhound Centre.
Lisa states "My £1,000 gift is my way of showing my commitment, not only to the first greyhound homed from the new kennels, but my commitment to each and every greyhound that will come and go through this kennel for decades to come."
We invite you to join Lisa in pledging £1,000 to fund one of the first greyhounds homed through the kennels. With this pledge, you will have one of our kennels named in your honour – but don't delay, there are only 9 opportunities left to have your name above the kennel you support!
If you cannot pledge this amount, you can still donate to make this special homing centre a reality by donating what you can.
For more information, or to donate to this worthy cause, please download the below letter: