Greyhound Trust at Crufts 2020!
27 March 2020
Crufts is considered to be the greatest dog show in the world. Organised by the Kennel Club, the show celebrates every aspect of the role that dogs play in our lives. Held at NEC Birmingham, from the 5th - 8th March, the dog show attracts hundreds of thousands of visitors each year, and is broadcast to an international television audience, which is the perfect platform to show how Greyhounds Make Greyt Pets!
Our Hound Lounge, complete with sofa, TV, fireplace (fake of course) and information was ready for its hounds and the public!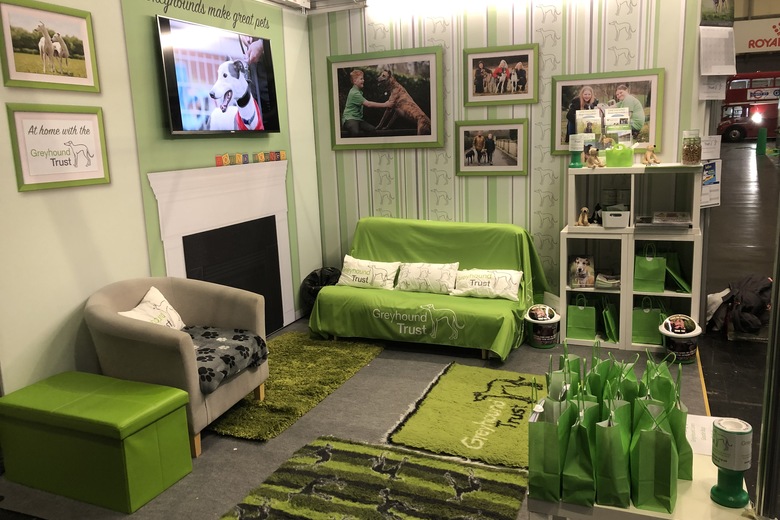 Thursday saw our Hall Green volunteers show just how well greyhounds can transition from being a working athlete to a loveable family pet. Tracey Parbery's own own greyhounds, Marty & Teddy stole the show, with Teddy hardly leaving the sofa all day!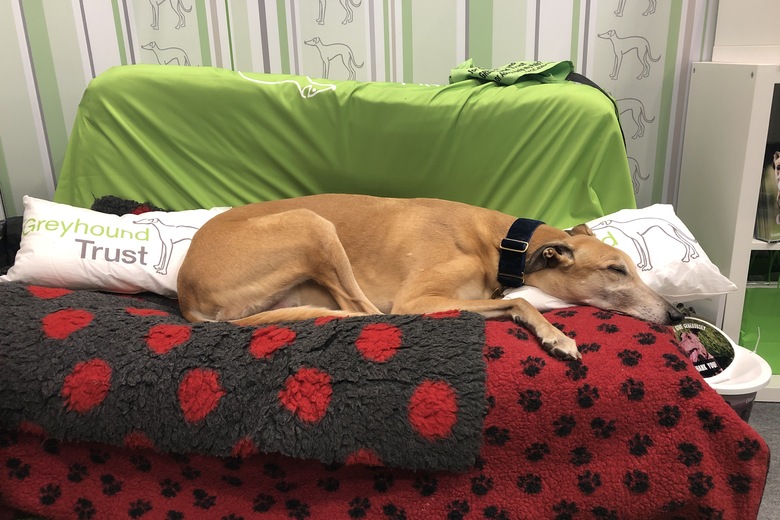 We were also delighted to be able to watch Greyhound Trust homed hound, Rosie, complete her Kennel Club Good Citizen Bronze Award. Rosie was paw perfect and showed everyone how well-mannered greyhounds are!
On Friday, we had our Dudley branch showcase their lovely homed hounds in the Hound Lounge. The Greyhound Trust Team also had a surprise but very welcome visit from presenter Clare Balding & GoggleBox star Reverend Kate Bottley. The team were very excited to learn that Greyhound Trust would be featured on the programme Crufts on Channel 4. Madelin & Jenni were in the hot seat for an interview, performing like pros to help promote the fact that Greyhounds Make Greyt Pets! You can enjoy our interview below: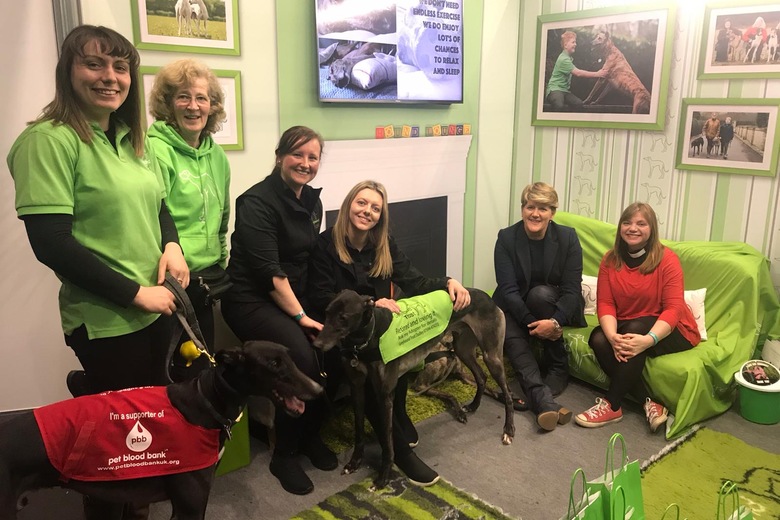 The weekend started with Hall Green returning on the Saturday, ready for a day of doggy cuddles and making the public fall in love with greyhounds. The volunteers were fantastic, answering every question about greyhounds and the Trust's homing process. The team also brought Dino & Matilda, two greyhounds in need of homes, with the happy result that Matilda has now gone to to live out her retirement in her forever home.
The end of the week had Crufts finishing most appropriately on Hound Day, and it was a greyt day for the homed Greyhound Trust hounds! Wachovia Benjy Naf AKA Bill, came 1st in the Special Racing & Lure Coursing class, with Chauffuer Drevit AKA Parker following closely in Reserve. Bill then went onto be placed 1st again in the Good Citizen Dog Scheme Greyhound class. Every dog has its day, and this was certainly Bill's!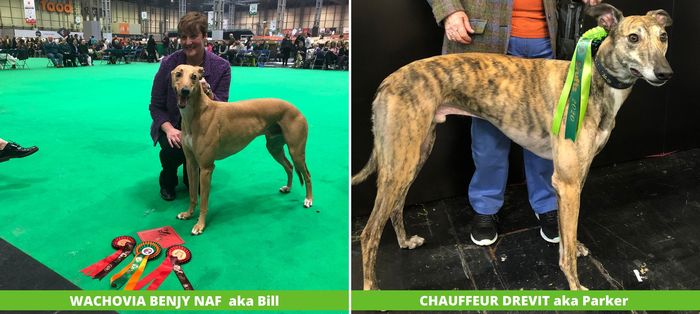 Crufts is such a greyt opportunitiy for the public to see how gentle, easy going, laid back and loving the greyhound breed are as pets. Over the course of the 4 days, we had plenty of questions about greyhounds, and even several homing enquiries. We can't wait to be back at Crufts next year to help the public fall in love with greyhounds and continue Greyhound Trust's misson to find loving forever homes for these retired racing dogs.