RGT Chief Executive moves to Battersea Dogs & Cats Home
03 November 2014
Since Peter joined the RGT, which celebrates its 40th anniversary next year, the charity has gone from strength to strength, and now consistently finds around 3,700 loving homes for greyhounds each year.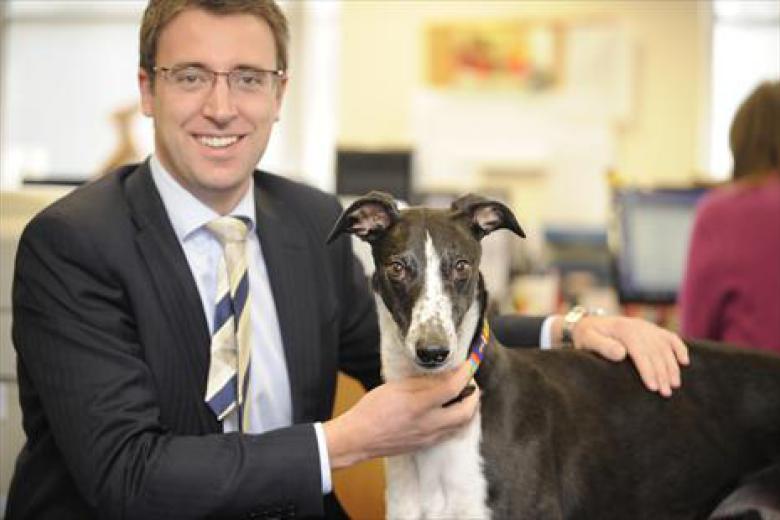 Peter said: "I've thoroughly enjoyed my time here and been proud of the achievements of everybody involved. It wasn't an easy decision to move on, and I will leave behind a fantastic team of staff and volunteers, but the new challenge at Battersea is exciting and swayed me.
"I didn't want to be pigeonholed as purely a 'greyhound man' all my life, but I will of course remain a great fan of the breed and supporter of the Trust. Greyhounds are such wonderful animals, and we have so many people working hard to help."