Volunteer for the National Greyhound Centre
Volunteers are the lifeblood of the Greyhound Trust. We simply wouldn't be able to operate without the support of these dedicated individuals who donate their time to us.
As we are opening the National Greyhound Centre, based in Horley, Surrey, the need for volunteers is as ever important to us. We are offering great volunteering opportunities for those wanting to get involved in helping greyhounds find their forever loving home.
You will get involved with a variety of jobs including:
Daily care of the greyhounds at the centre
Training & Enrichment
Carrying out home visits
Attending local events
Fundraising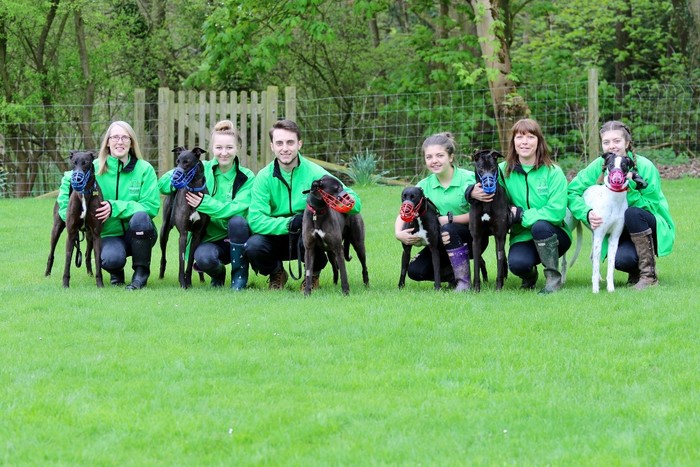 Who are we looking for?
We are looking for people who are passionate about dogs, in particular- Greyhounds! At Greyhound Trust we welcome everyone so anyone can apply to volunteer for us. Even if you have no experience with dogs, then don't worry as training will be given on site.
How do I become a volunteer?
Its simple! All you need to do is download, complete and send the attached form to nationalgreyhoundcentre@greyhoundtrust.org.uk. Alternatively, you can call 0208 335 3016 to enquire.