Dudley
We are located on the Dudley/Wolverhampton boarder, please contact us for the full address.
Welcome to the Dudley Branch of the Greyhound Trust.
We are a newly formed Branch based on the Dudley/Wolverhampton boarder, launched at this year's Great Greyhound Gathering alongside the 'Let's Hear it for the Boys' campaign; we as a Branch endeavour to promote the positives of homing male Greyhounds.
Our Kennels are set on the edge of a nature reserve, with several horse paddocks and woodland for our lads to enjoy on their walks. The Kennels themselves are a former boarding facility, with outdoor runs attached to the Hound's living quarters; every kennel is a single unit allowing for each dog to have toys, treats and bones on their beds, which in turn aids stimulation. As we are relatively small with 10 Hounds at any one time, we are able with the help of volunteers to groom and walk the boys daily and twice weekly they are encouraged to interact and walk with our pet Jack Russell cross 'Kim' and our own female Greyhounds. Also on site there are chickens, geese, sheep and a resident cat aiding with the assessment of and socialisation with smaller animals. Our 4 year old Daughter also enjoys time spent at the kennels which allows the boys to interact with children; this in turn benefits us greatly with building a picture of each individual resident.
'Our overall goal as a branch is to ensure that the right dog is matched to the right family'. And by co-ordinating road shows and events in our local area, educating and informing people on what wonderful pets Greyhounds make!
The Dudley Branch also offers nail cutting, dental checks and teeth cleaning and purchase of dry dog food.
Our opening times are 10.00 – 13.00 daily.
If you have any questions or enquiries, please do not hesitate to call us on 07594474272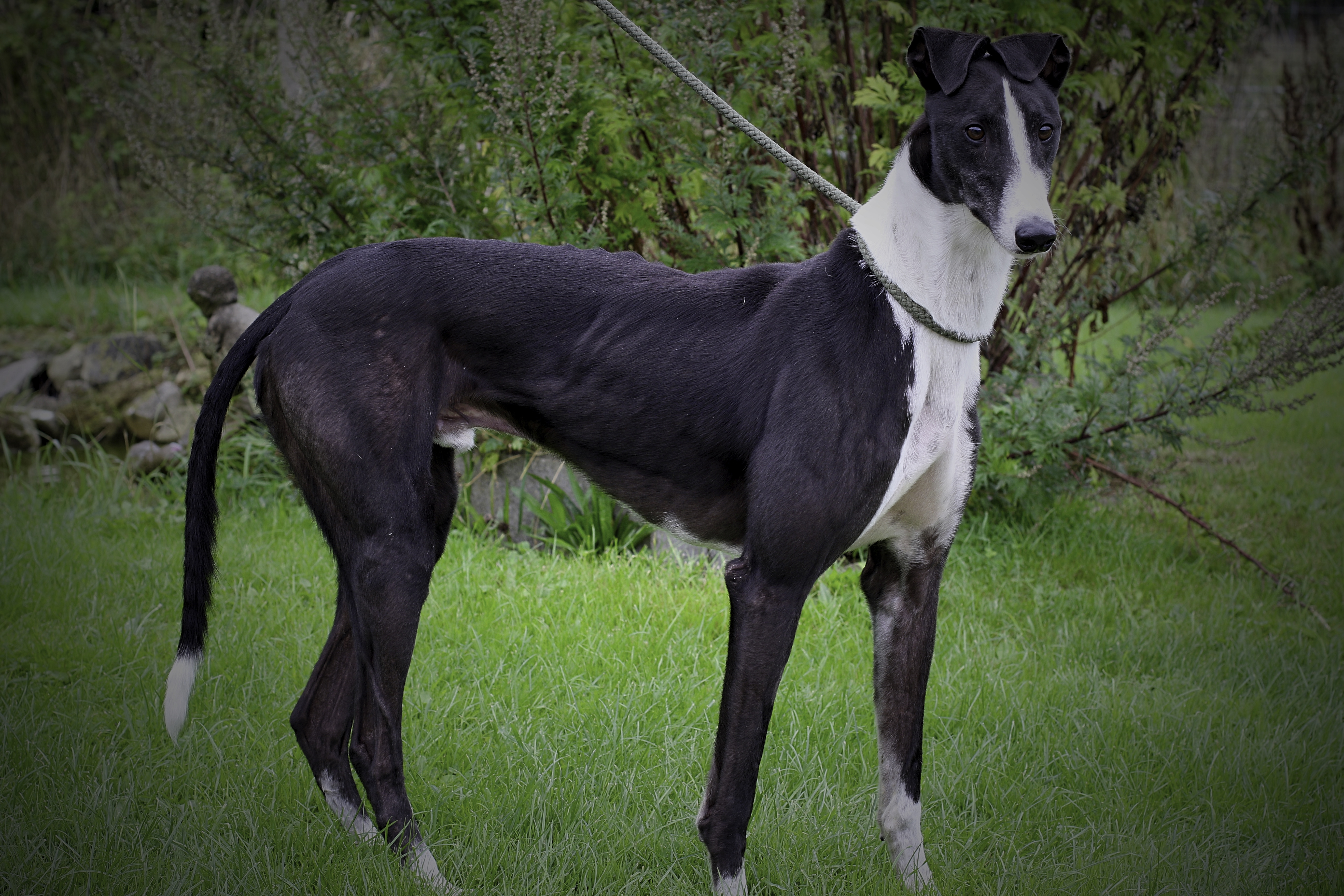 See greyhounds available to adopt at this branch