Fundraise for us
Did you know that the Greyhound Trust relies entirely on donations and gifts to continue its vital work? Each year, our supporters challenge themselves to raise thousands of pounds for the dogs in our care; from bake sales and jumble sales to marathons and skydives, these dedicated dog-lovers make a real difference to the lives of retired greyhounds and we simply would not be able to operate without their support.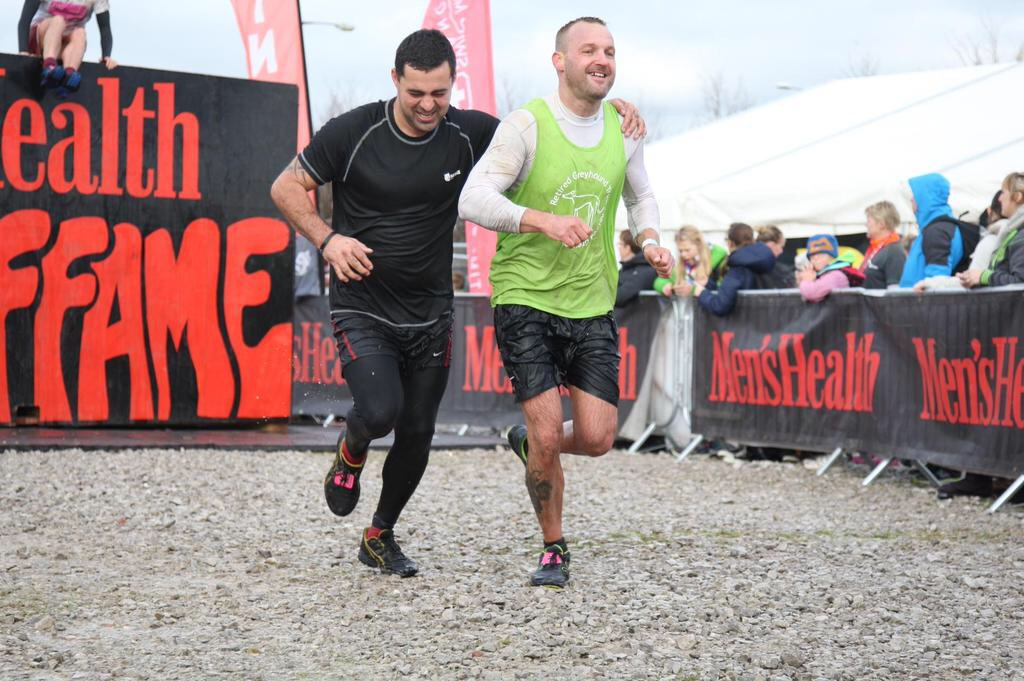 Greyhound hero Colin Phillips (pictured above during his challenge) is one of many supporters who have challenged themselves and raised much-needed funds for the Greyhound Trust.
"I started fundraising for the Greyhound Trust after seeing first hand the selfless work the volunteers do with no personal gain for themselves . They look after these hounds like they were their own pets. The odd fun run or raffle to help them help the dogs was the least I could do! When I'm struggling with my runs and training , knowing someone is going to benefit gives me the boost I need so it's a win win situation. I now look forward to my next event as soon as I have just finished one, and I get a real buzz trying to go bigger and better year on year.
Great - I would love to join Team Greyhound Trust! But I need some ideas....
Sponsored Run/Cycle
There are hundreds of great running and cycling events all over the UK, like the London Marathon, regional Great Runs and Ridelondon which, though challenging, are a great way to fundraise.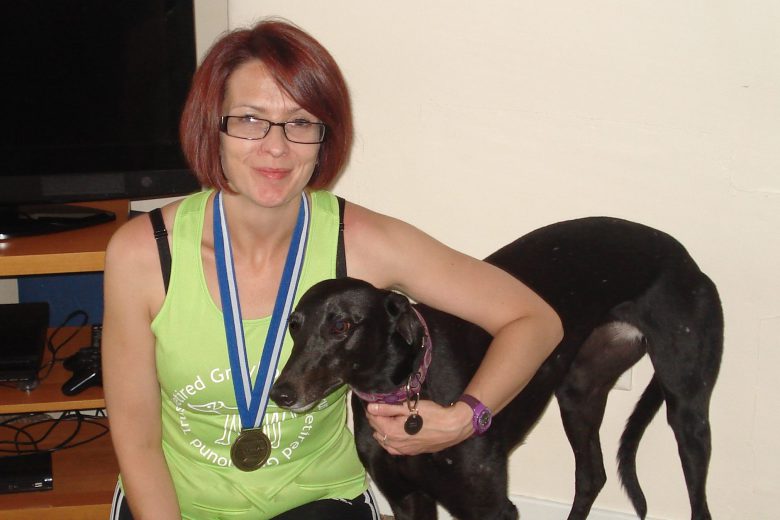 Janette Minter (pictured above with gorgeous pet greyhound, Maddie) raised over £300 for the Trust by running a half marathon.
"I took on the Great North Run in 2014 to raise funds for the Greyhound Trust. It was a huge challenge (having a terrible cold on the day didn't help!) but I have such an amazing sense of achievement and raised over £300. Greyhounds are such beautiful creatures and I'm just so glad I could make a difference."
We currently have no spaces available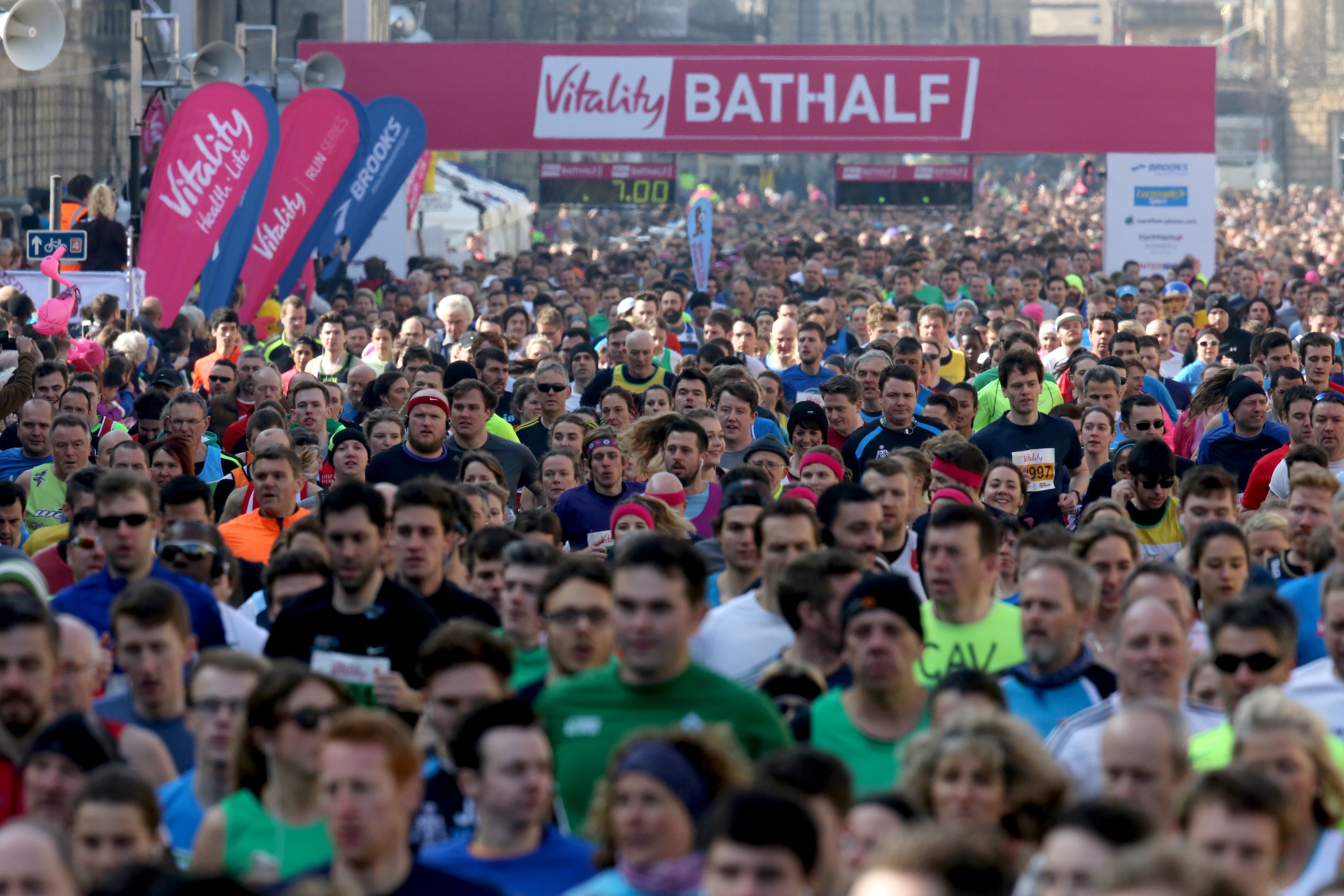 If you are interested in any event please contact our fundraising team via the Contact Us page
Do it for Charity - UK based
London to Brighton
3 Peaks Challenge
Ben Nevis Challenge
Superhero Run
Skydiving
Do it for Charity - Abroad*
London 2 Paris Cycle
Iceland Trek
Sahara Trek
Vietnam 2 Cambodia Cycle
*Please note 80% of the sponsorship is due a minimum of 12 weeks before the trip with the rest then due within 4 weeks of you return.
For more information on the above events visit Just Do It for Charity.
Skydive in association with Skyline
Fancy doing something a bit more daring and challenging?
Then why not take the plunge and skydive on behalf of the Greyhound Trust. You can find out how you go about getting yourself signed up through our partners Skyline by calling them on 020 7424 5520 or e-mail naomi@skylineevents.co.uk.
Organising your own event
Each year, many of our supporters hold their own events to raise pounds for hounds. From the weird and wacky to the traditional and established, the sky really is the limit when it comes to fundraising!
Here are some ideas to get your creative juices flowing:
Easter Egg Hunt
Quiz Night
Auctions
Bake Off
Tombola
Dinner Party
BBQ
Car Washing
Raffle
Silent Auction
Football Tournament
Cycle
Run
Coffee Morning
Sweep Stake
Board Game Marathon
Trek
Dog Walk
Cake Sale
We are on hand to help with ideas, and can provide help with online donation pages, social media support and fundraising materials. Download our Fundraising Guide for some handy tips to get you started and a Template Poster to help advertise your event.
We can help you set up an online fundraising page through BT Mydonate, JustGiving or Virgin Money Giving. Online fundraising pages are quick and easy to create and sharing them with friends and family on social media is a great way to generate donations!
If you would like to find out more or to let us know about your fundraising activities, Contact Us.