Volunteer
Volunteers are the lifeblood of the Greyhound Trust and we simply would not be able to operate without the support of the amazing and dedicated individuals around the UK who give up their time to support us.
From caring for and walking the dogs to carrying out home visits, attending events, fundraising or branch social media and website support, there are lots of different things our volunteers do to help make the Trust a success!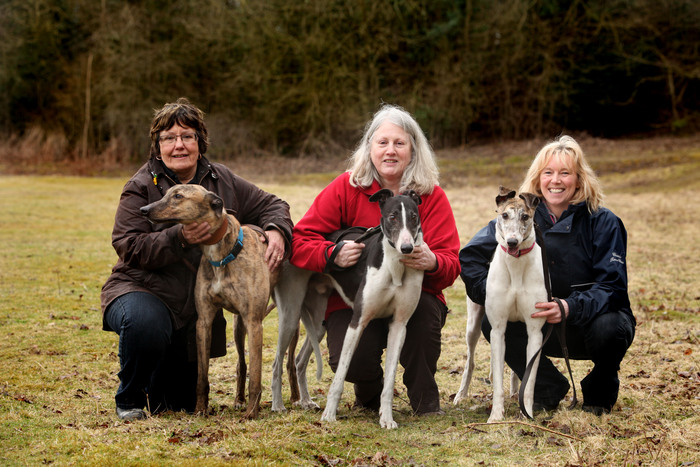 Kath Armitage, Karen Fraser and Alison Waggott (pictured above) are three dedicated volunteers from the North East of England, and between them they have dedicated over 30 years to the Trust, raised thousands of pounds to support us and found hundreds of loving homes for greyhounds.
Alison, who heads our Durham Branch says:
"We love greyhounds, that's why we do what we do. It can be difficult when you have so many dogs to look after and full-time work to hold down as well. But greyhounds make ideal pets, so there is a huge amount of satisfaction when we home one of our much-loved dogs."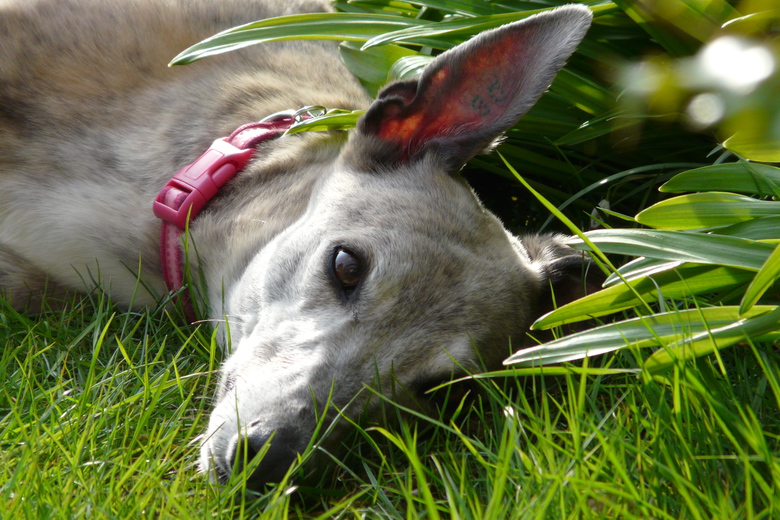 Kath, who has dedicated her life to greyhounds for over 10 years, highlights the importance of volunteers:
"There are all sorts of things that people can get involved in and it is important for us that we get the right people doing the right jobs within our branches - whether it is walking a dog, putting up posters, helping us to raise funds or helping us to man a stand at one of the many shows. Ultimately, the more people who know about greyhounds and how great they are as pets, the more likely we are to find homes for them"
Volunteering not only helps us, but is also a great way for you to make new friends, learn new skills and to make a real difference to the lives of greyhounds while they wait to be adopted.
If you'd like to find out more about volunteering opportunities in your area, please contact your local branch.