Sponsor our Greyhounds
The Greyhound Trust will never put to sleep a healthy greyhound. We inevitably have some greyhounds who will be at our kennels for a long time through no fault of their own. Could you help the greyhounds in our care whilst they wait for their forever homes?
National Greyhound Trust Sponsor Categerories
Golden Oldies – This category is for the greyhounds who struggle to find homes because they need specialist understanding in their twilight years, or who are often overlooked due to their age. Yet, they still have plenty of love to give.
Poorly Pooches - You will be supporting greyhounds who have developed medical conditions which means it takes longer for them to get homed, but it doesn't make them any less of a loving companion.
Sensitive Souls - These greyhounds find it all a bit too stressful to adapt to homelife. These souls require more time, patience and reassurance that everything will be fine. The transition from athlete to pet; track to home take that little bit longer, but well worth the wait.
Hardship Hounds - These greyhounds have suffered life-changing injuries, which means they struggle to find a long-term home due to possible on-going veterinary fees. However, for all the hardship they have gone through, they are still wanting to love their future forever owner.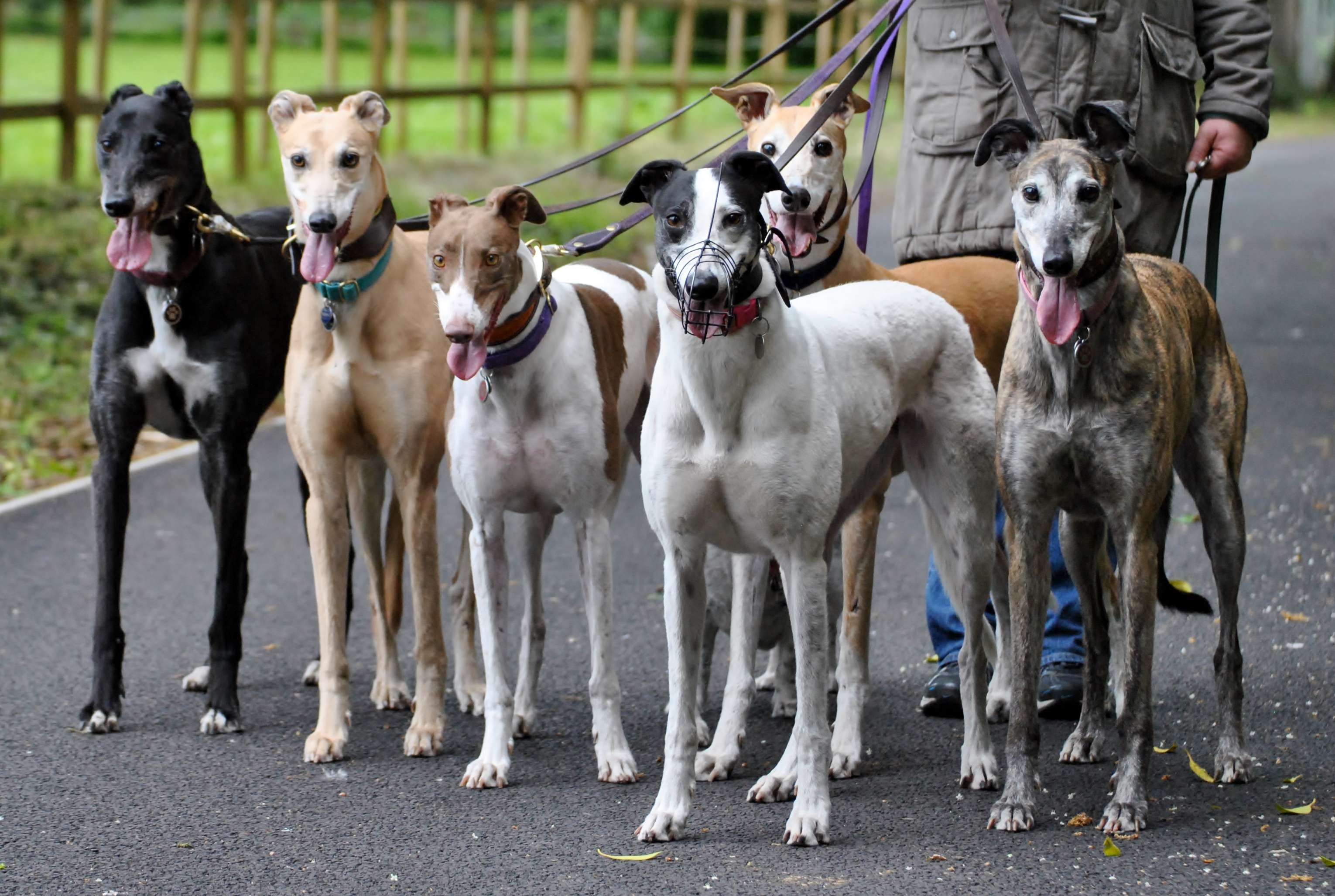 Do not delay, sponsor today!
You can help many of our greyhounds in our care across the UK right now by setting up a regular monthly contributions towards the cost of looking after them in kennels. Please note that in order to cover our costs, we ask for a minimum monthly donation of £5.00.
Struggling for gift ideas?
We always have that one person, either a friend or family member, who we struggle to buy for on special occasions. Why not surprise them with sponsoring our greyhounds as a gift for them?!
All the normal Direct Debit safeguards and guarantees apply. No changes in the amount, date or frequency to be debited can be made without notifying you at least five (5) working days in advance of your account being debited. In the event of any error, you are entitled to an immediate refund from your Bank or Building Society.
You have the right to cancel a Direct Debit Instruction at any time simply by writing to your Bank or Building Society, with a copy to us.
Address: 'Wings', Peeks Brook Lane, Horley, Surrey, RH6 9SX
Telephone: 020 8335 3016
Fax: 020 8337 5426