Gifts in Wills
Please give greyhounds the gift of a bright future
We strive for the day when every retired racing greyhound has a bright future in a loving home. Will you help us achieve this by leaving a legacy?
If your ready to jump straight in, we offer a FREE will writing service in collaboration with Farewill, Start writing your FREE will here or call to arrange a telephone appointment on 020 8050 2686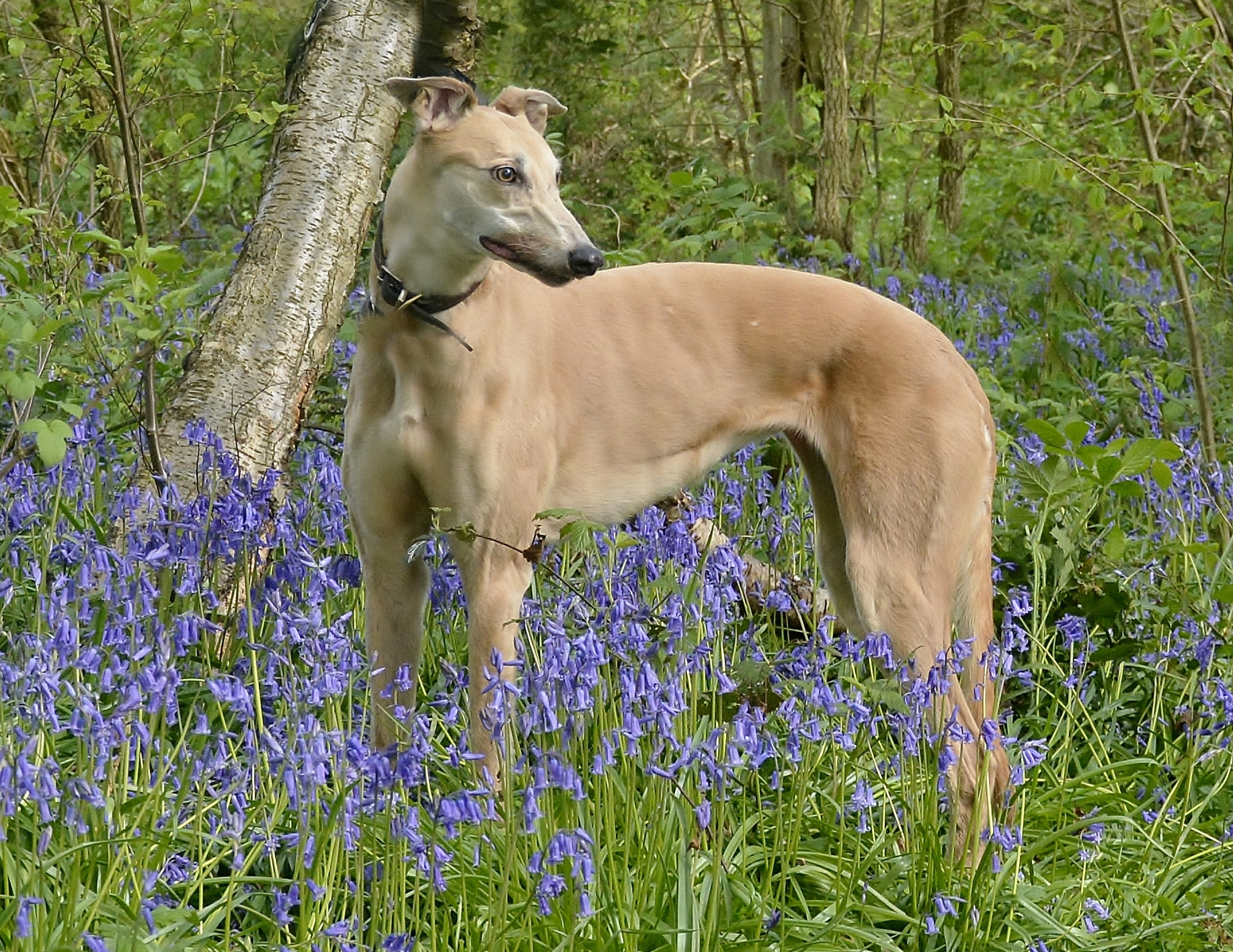 Why your legacy is vital
Greyhounds are our passion, and we're proud to help over 3000 a year. However, 1000's more greyhounds retiring from racing each year, there are many more that need our help. We rely entirely on charitable gifts and donations to carry out our vital work, and without supporters like you, we simply would not be able to continue. Your legacy will help us to secure a bright future for generations of greyhounds to come, and any gift, large or small, will make a real difference.
How your Legacy Gift

will

help
Welfare is at the heart of everything we do, but the costs of caring for our dogs and promoting them as great pets really do add up. Here are some examples of how your legacy can help:
£500 funds a greyhound's care for four months until we find them the perfect home.
£1,000 funds parasite treatment for 100 greyhounds before homing.
£5,000 funds a van to help us transport greyhounds to the vet or to their new home.
£50,000 funds a national advertising campaign to promote greyhounds as pets.
£100,000 covers our volunteer homefinding expenses for a year, helping over 3000 greyhounds!
Help a greyhound like Mr T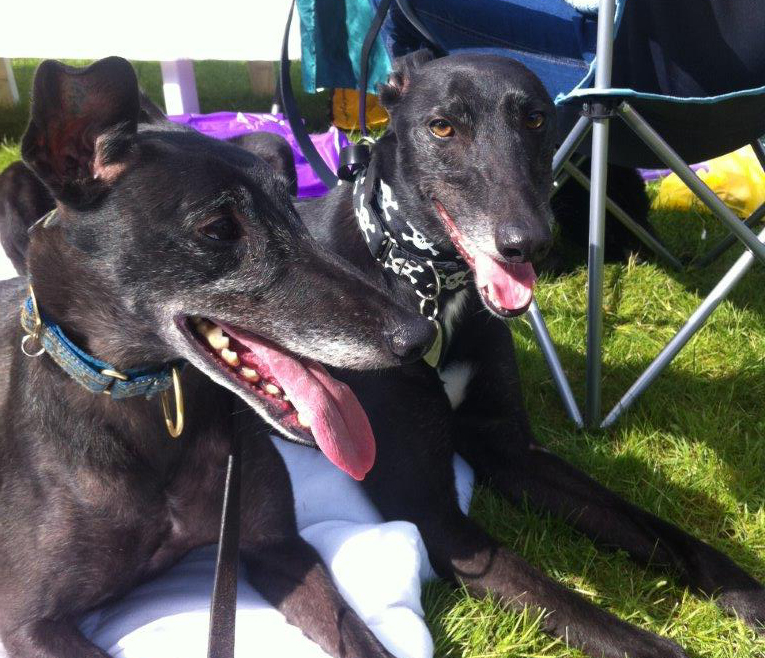 Looking at Mr T now, you'd never know he came into our care having suffered a serious, non-accidental injury in the home. Now living happily with one of our branch volunteers, he's a playful, loving dog who is full of life and an absolute joy to be around. Without people like you, his future would not have been so bright.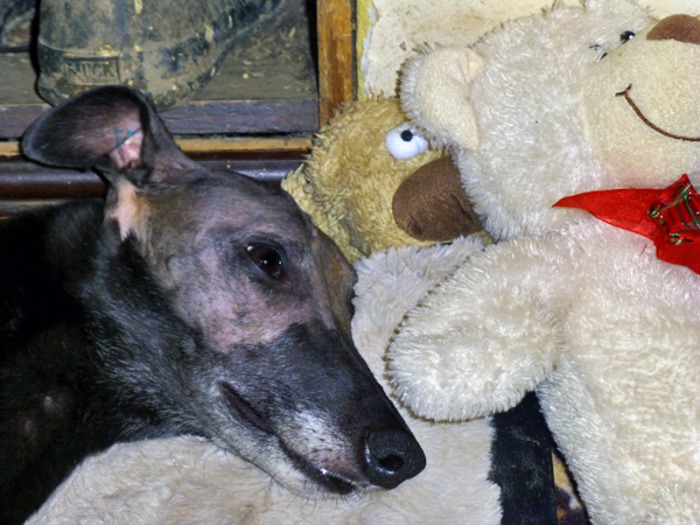 When he first arrived in our care, Mr T had a fractured skull and multiple brain bleeds caused by a blow to the head, and he was in desperate need of veterinary attention. He was rushed to Dick White Referrals, where he underwent life-saving brain surgery. This vital operation cost over £3,000 and it was thanks only to the generosity of our supporters that we were able to give Mr T this lifeline as, at the time, we did not have a dedicated fund to help cover these kinds of emergency procedures.
Your legacy can help ensure that future generations of greyhounds like Mr T always have access to emergency veterinary care.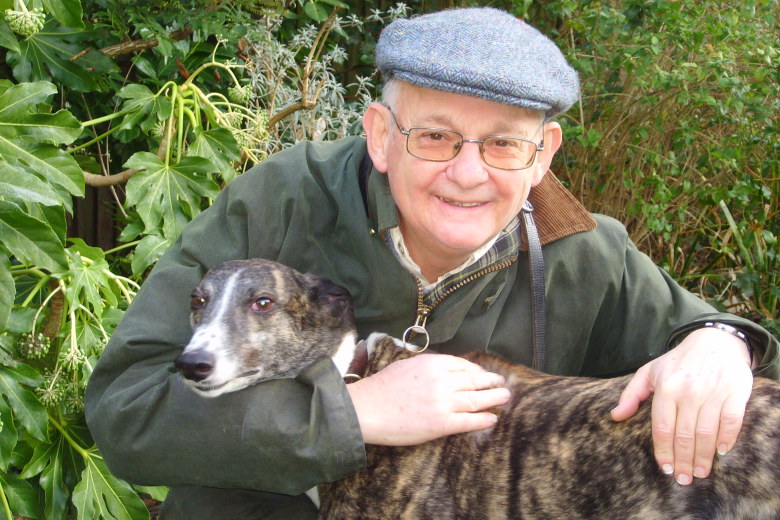 Lord Lipsey, a dedicated greyhound lover and Life Peer in the House of Lords, has very kindly included the Greyhound Trust in his Will.
"I am proud to be part of the Greyhound Trust Legacy Campaign and my wife and I have included the Trust in our bequests to help it continue its vital work for hopefully many more years to come. Please consider joining me by pledging your support and including a gift to the Trust in your Will and help them to help these truly wonderful dogs" - Lord Lipsey
What can I leave to the Greyhound Trust?
There are a number of different bequests you can make. We are very grateful for any gift, no matter what size.
A Residuary Legacy is one of the best ways you can help the Greyhound Trust. The residue of your estate is what's left over once other gifts and payments have been made. This has several advantages: firstly, you know that you have made adequate provision for your loved ones, and that any legal costs will be paid. Secondly, you also know that whatever is left over is going to a wonderful cause - helping to protect greyhounds. You can leave all or part of the residue of your estate to charity.
A Pecuniary Legacy is a specific sum of money. The only disadvantage of leaving a pecuniary legacy is that the value of your gift can decrease over time, as the cost of living increases.
A Residuary Legacy after a partner dies allows you to ensure that a loved one is provided for for the rest of their life. Once this person dies, your legacy will then go to your chosen beneficiaries.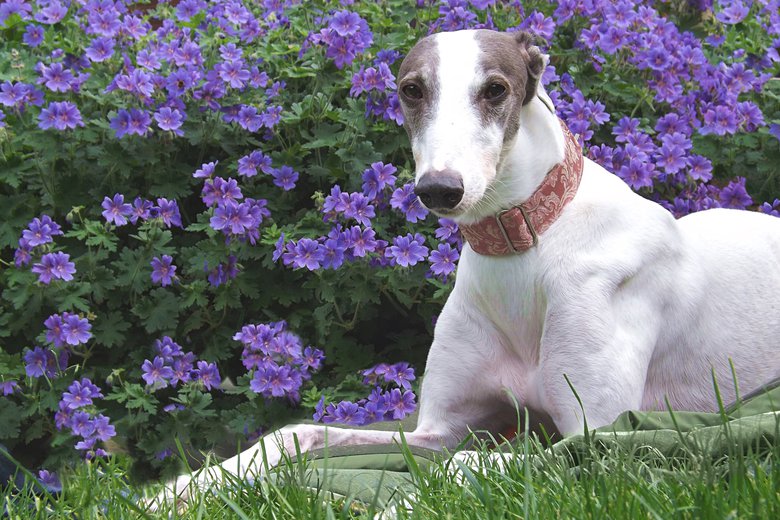 I want to leave a gift in my will – What do I do next?
Start your FREE will writing using Farewill here or call to arrange a telephone appointment on 020 8050 2686
Here are some pointers you may wish to consider as part of the planning process:
Work out the value of your estate by listing everything you own (including property, shares, investments, savings, life insurance policies and valuables) and making a rough calculation of the value of these assets.
Decide which people and/or charities you wish to benefit from your estate. Leaving a residuary gift to the Greyhound Trust is a great way to make sure provision is made for your loved ones, whilst still making a difference to the lived of retired racing greyhounds.
Appoint your executors. Executors are the people named in your Will who are responsible for making sure your instructions are carried out.
If you already have a Will and wish to add a legacy to Greyhound Trust, your solicitor can help you add a codicil which can be kept with your original Will. If not, Use our FREE will writing service here
Make a copy of your Will for future reference and keep the original in a safe place.
Make sure a relative or close friend knows where your Will is stored
Get in touch to let us know you intend to leave us a legacy. You can call us on 0208 335 3016 or email us via our contact page. This helps us to plan for our future and we'd love to hear from you!
When you speak with a solicitor, you will need to provide them with the following information to include the Greyhound Trust in your Will.
Charity address:
Greyhound Trust
National Greyhound Centre
National Support Centre
Peeks Brook Lane
Horley
Surrey
RH6 9SX
Registered charity numbers: 269668 & SC044047
I have a question...

I've got greyhounds and I am worried about what will happen to them when I am gone
If you have adopted a greyhound from the Greyhound Trust (or anywhere else) we will of course be only too happy to take them in in the event of your death and care for them until we can find them a new home.
I want to make sure my loved ones are taken care of
We completely understand that your friends and family come first, and it's essential you make provision for them in your Will. However if you have anything left over, we would be very grateful if you would consider leaving all or part of it to us to help us improve the lives of retired racing greyhounds. (You may wish to consider leaving us a residuary legacy)
I want to leave money to my local Greyhound Trust branch
We know many people have strong ties with their local branch, and you may wish to leave a legacy to a specific branch. You can, of course, do this, however, depending on the size of the Gift you wish to make, you may be able to help more greyhounds by making a bequest to the charity as a whole. To include a specific branch in your Will, please advise your solicitor to use the wording "(Your chosen branch) Greyhound Trust, a branch of the Greyhound Trust (Registered charity numbers 269668 & SC044047) of National Greyhound Centre, National Support Centre, Peeks Brooks Lane, Horley, Surrey, RH6 9SX."
I'm not sure how to choose a solicitor
The cost of making or amending a Will does vary, but dont forget we offer a FREE will writing service , but if you prefer to find a trusted local solicitor, please visit The Law Society website.
I'd like to talk to someone at the Greyhound Trust
If you'd like to chat about leaving a legacy or to notify us that you have named us in your Will, we would love to hear from you. Please call us on 0208 335 3016 or email us via our contact page.
Thank you for keeping greyhounds smiling for generations to come!